Herbal Tea direct from the garden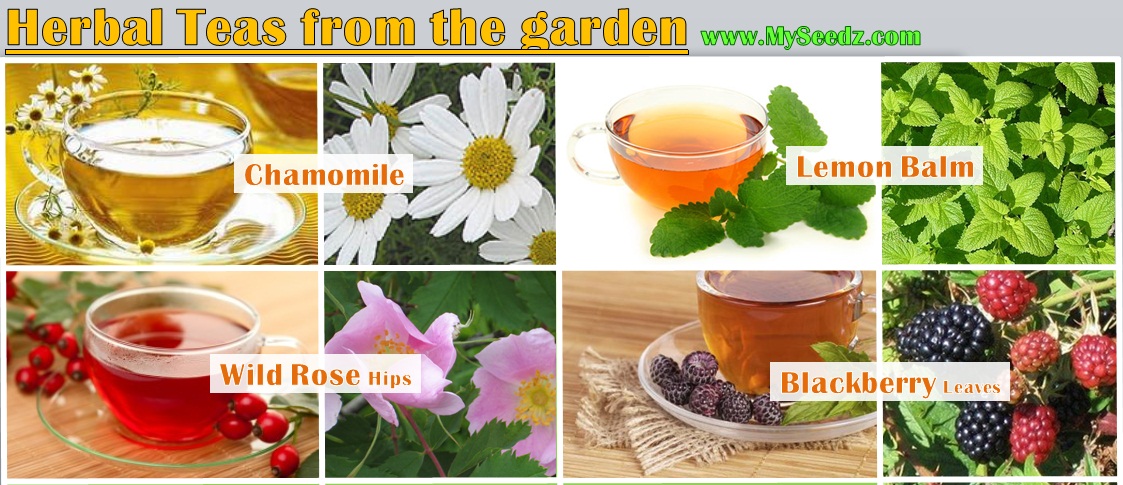 Herbal tea is soothing, delicious and so full of refreshing natural goodness that it has become such a trendy and sort-after drink! Do you know that you can make a herbal drink from plants grown in your own garden? Here is a sample of four herbal teas that you can enjoy directly from the garden.

(1) Chamomile Tea: Chamomile tea is made from dried Chamomile flowers. The flowers are beautiful in the garden and make an excellent cut-flower. For making tea just pluck the flower head and dry them.

(2) Wild Rose Tea: Wild Rose Tea is made from hips that form once the petals fall from the flower.

(3) Lemon Balm Tea: Lemon Balm Tea is made from green lemon balm leaves.

(4) Blackberry Tea: Blackberry Tea is made from blackberry leaves and not from the berries! Pluck the green leaves for making tea.

All four of the above grow directly from seeds and is such a useful addition to any garden. For making the tea, pour hot water over the ingredient, simmer for a few minutes, filter and pour delicious tea into your favorite mug. Enjoy!